Marvel Seamed Slip
Style: 19486125
Stretch ribbed knit slip with pieced material at the sides. Scalloped lace trim at the sweetheart neckline. Elastic straps with adjustable length.

*Cotton, Spandex
*Import
*20 ½" long

Marvel Seamed Slip
Overall Rating
Overall Average Rating:Â 
11
11
Stretch ribbed knit slip with pieced material at the sides. Scalloped lace trim at the sweetheart neckline. Elastic straps with adjustable length. *Cotton, Spandex *Import *20 " long
Name:
liva536
"
I like it, but i wish the bra part was padded or something, otherwise its a super fun peice
"
Overall Rating:Â 
Name:
Paula_Ann
"
I just received my slip and have already worn it. The fabric is nothing fancy but its a great everyday slip to wear under things. I'm usually between a Medium and Large and I went with the large for this item. I'm 5'7, 136-140, size 6 and 34 D. Below are the items that I wear over this slip. Definitely worth the sale price!!
"
1

of

1

found this review helpful.
Overall Rating:Â 
My Product Recommendations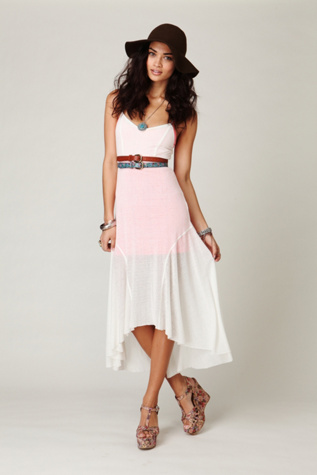 (
14
)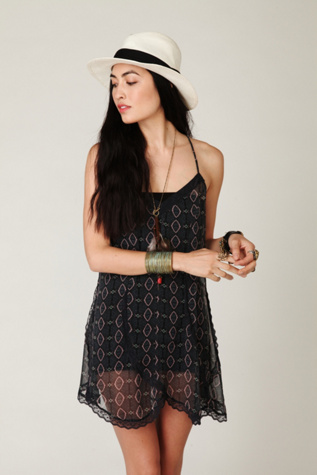 Printed Chiffon Petal Slip
(
22
)
Name:
Graysie
"
I got this slip in both black and off-white, thinking I could layer them under everything. I got my usual size M but wish I had gotten a L; I ordered them online so I couldn't try them on and the place I got them from had marked them as non-returnable. They fit snug and the seams kind of make me look chubby, plus they are shorter on me than I would feel comfortable wearing without leggings on or a skirt over the slip or something (I'm 5'4" and have a butt). Also, the off-white is very sheer. I ended up giving the off-white one away after never wearing it, but the black one I'm hanging on to because I'm so convinced it has potential. It's such a cute idea, I'll find something flattering with it yet!
"
Overall Rating:Â 
Name:
TiffanyMichelle
"
True to size and stretchy and soft. This can go under most of the other layering slips and dresses that free people has to offer. I love the versatility. You can wear it alone or layer it with a shirt, or other dress or slip. Recommend.
"
Overall Rating:Â 
Name:
KitKattastic
Great color and fit, weird fabric
"
When I got this, I had the idea that the royal blue would look fab under some of my long sheer items. Problem is that the material of the slip is clingy so the sheer stuff just sticks to it. Other than that, the fit is great/flattering, and the size is TTS. If between sizes, I'd go up..
"
Overall Rating:Â 
sizing:
runs small
true to size
runs large
Name:
cbarlin
Marvel Seamed Slip
styled by the FP Me community
Show us how you wear it! Take a picture and upload it here by clicking the "add" button.

LEARN MORE
Collections are groups of products created by the Free People Community. Click "add to collection" to get one started.

LEARN MORE
Back to Top