Details and Shopping
Simply stunning! Ruffled maxi vest with delicate lace inset at the back of the neck. Raw hems throughout.

*100% cotton
*Dry Clean Only
*Import

Measurements for Size Small:
Length: 47"
Bust: 18 1/2" (measured straight across back at armhole)
Waist: 18 1/2" (measured straight across back)
Maxi Godet Vest
Overall Rating
Overall Average Rating:Â 
12
12
Simply stunning! Ruffled maxi vest with delicate lace inset at the back of the neck. Raw hems throughout. *100% cotton *Dry Clean Only *Import Measurements for Size Small: Length: 47" Bust: 18 1/2" (measured straight across back at armhole) Waist: 18 1/2" (measured straight across back)
Name:
JRS
"
Fits a bit roomy. You can afford to size down. Very well made and well worth the sale price. Get it if you can!
"
Overall Rating:Â 
Name:
Falllove
"
I'm 5'4, 105 pounds. The bottom piece of the fabric touches the back of my heels but it's not a problem. I really love this piece, it goes great with everything and can really dress up a simple outfit. The fit is great.
"
Overall Rating:Â 
Name:
troiirons
"
Great addition to my closet. Versatile piece that can match many styles. The length of the Small is perfect for me. I'm 5'8 and weight 118. Not to be worn with highly adorned tall boots though. I wore it with the Gatwick Boots (cognac colour) and it caught on the buckle several times. Otherwise, great piece.
"
Overall Rating:Â 
Name:
Graysie
"
I love this vest! I bought my usual size M and it fits great - it's very slimming and interesting. I am 5'4" and find it to be a flattering length. This goes with so many different looks. I'm so excited about it!
"
Overall Rating:Â 
Name:
shoshi
"
I originally saw this in the February catelog and fell in love but there were no larges left. I am 5'8'' and weigh 188 with 38DD so I was afraid the medium would not fit, I realized it was restocked and on sale so I ordered it and got it yesterday. It fits perfectly and is so beautiful. I put it over a free people off white sheer slip and it is gorgeous. Every person who saw me today made a comment on how romantic and beautiful it looked. I am so excited and now want the pleated skirt it was shown with in the Feb. catelog. In addition the material is soft and giving and the lace and raw edges make the piece. I recommend this to everyone.
"
Overall Rating:Â 
Name:
Violaine
"
This vest is one of those pieces that makes me wonder why it isn't one size fits all! The tie in the front is kind of threaded through the vest, and there's a lot of excess fabric that you can push back or pull to the front depending on how you want to wear it. I bought a size small and I'm 5'9, 145 pounds. I love it! I can't imagine it not fitting someone smaller or larger, though. So I say if you can grab it in ANY size, do so! It looks amazing over jeans and a t-shirt, or an awesome dress with boots. The raw hem and lace that peeks through as you walk make this a really memorable piece.
"
Overall Rating:Â 
Name:
MohondaMarie
"
Just received in the mail and it's absolutely STUNNING! I've been stalking this piece for a while and when it went on sale I pounced on it! A little grumpy that less than a week it was reduced even further by almost half, but one never knows when or how soon gorgeous pieces will sell out! I'm 5'7" and ordered the Med and the length is about the same as pictured! Also the drawstring is so you can push the fabric back and let it flow behind you when you walk. I can't wait to wear it, it's definitely unique...haven't seen anything else like it!
"
Overall Rating:Â 
Name:
Hardkandy
Perfect if you fidn the right size
"
I had bought and returned the previous version of this (october catalog I think), because it really looked awful and made my hips look huge. However, this vest is great and it doesn't make you look 100 lbs heavier! I got a small, I'm 5'9/140 lbs athletic/northern european build. and a S was perfect (im usually in between a S and M). You can layer this with jeans and tops or long chiffon skirts or long chiffon slip (like the light blue one from the December catalog). I love to wear it with the bass lace shoes. I would reccomend trying this on before buying it, but if you find a size that fits you well, then you will love it !
"
Overall Rating:Â 
sizing:
runs small
true to size
runs large
My Product Recommendations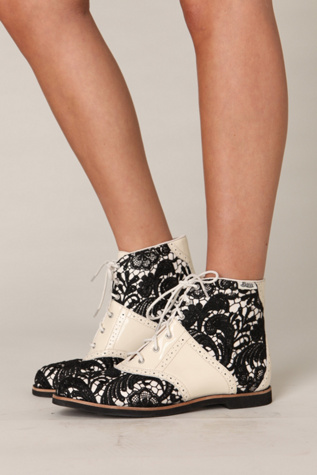 (
9
)