Details and Shopping
Pieced leather boot with perforation and stitch detailing throughout. Rubber sole.

*By Bed|Stu
*Import

Measurements:
Shaft Circumference: 8"
Height: 6"
Heel: 1"
Quest Boot
Overall Rating
Overall Average Rating:Â 
4
4
Pieced leather boot with perforation and stitch detailing throughout. Rubber sole. *By Bed|Stu *Import Measurements: Shaft Circumference: 8" Height: 6" Heel: 1"
Name:
Clementine2002
"
These boots are gorgeous but in person a little tough leather-wise. They are kind of stiff and hard to get on, and they need some serious time to break into. But overall, they are very pretty. The breaking in is the price you have to pay for these beauties :)
"
Overall Rating:Â 
sizing:
runs small
true to size
runs large
Name:
TheTipsyToad
"
I got these in the tan, in a ten since they were the last pair (my usual size is nine). They probably fit true to size, since mine feel like I have an extra size's worth of room.The leather is very soft, and it looks sort of aged, but not worn. I like to lace mine about halfway up the ankle, and then wrap the laces around and tie them in the front. They are a bit of a pain to get on, but a zipper would ruin the look of these. However, once on, they are incredibly comfortable to walk in and they breath well. Even without socks, sweaty feet are never a problem -- and I wore these for hours in the hot South. Since I had to go a full size up, they do make my feet look a little large, but I don't care because they are so beautiful.
"
Overall Rating:Â 
sizing:
runs small
true to size
runs large
My Product Recommendations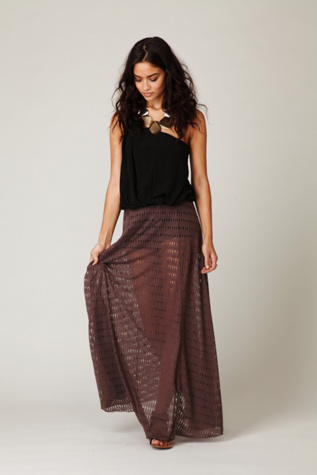 (
13
)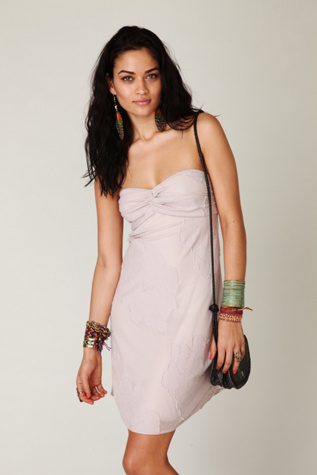 Floral Burnout Tube Dress
(
5
)
FPME Style Pics and Collections
Back to Top