How one product reversed decades of self-tanning anxiety.
---
If present Marina could talk to high-school Marina, there are a lot of things she'd tell her.
Wear fewer headbands.
Stop plucking your eyebrows.
Cool it with the Dave Matthews Band fandom.
You know, nuggets of wisdom only discovered after years of introspection. But beyond ill-advised accessories and frantic eyebrow-tweezing, there's one high-school habit that plagues me to this day.
Tanning beds. UGGGGHHHhhhhHHHHhhhhhh.
It still makes me cringe.
My justification: fake tanner—the unnaturally orange, sparkly kind—bordered on Oompa Loompa territory. And it smelled! I'd seen too many pre-prom faux tans go awry to slather that gilded goo on my body.
So I avoided self tanners entirely. And eventually, some time after my Dave Matthews Band adoration diminished, this tanning-bed devotion faded, too, leaving me really, really pale.
It wasn't until I overheard FP's resident beauty expert, Jessica, sing the praises of Luna Bronze that I finally felt compelled to dip my toes into the proverbial self-tanning pool. Maybe there was a bronzed version of Marina out there—all glow-y and sun-kissed—that could exist in the present. After all, beach season was around the corner.
Luna Bronze was described online as "tanning, minus the sun," but I was skeptical of the Australian brand's lofty claims. How would it stack up against good ol' vitamin D? What sold me was their commitment to quality formulas —the whole line is made from up to 99% organic, natural and naturally-derived ingredients, including DHA, which is what gives you that buildable glow.
I opted for the mousse (also on offer: a self-tanning lotion and moisturizer), boasting 12% DHA, the deepest formula they have. Why walk when you can run, right?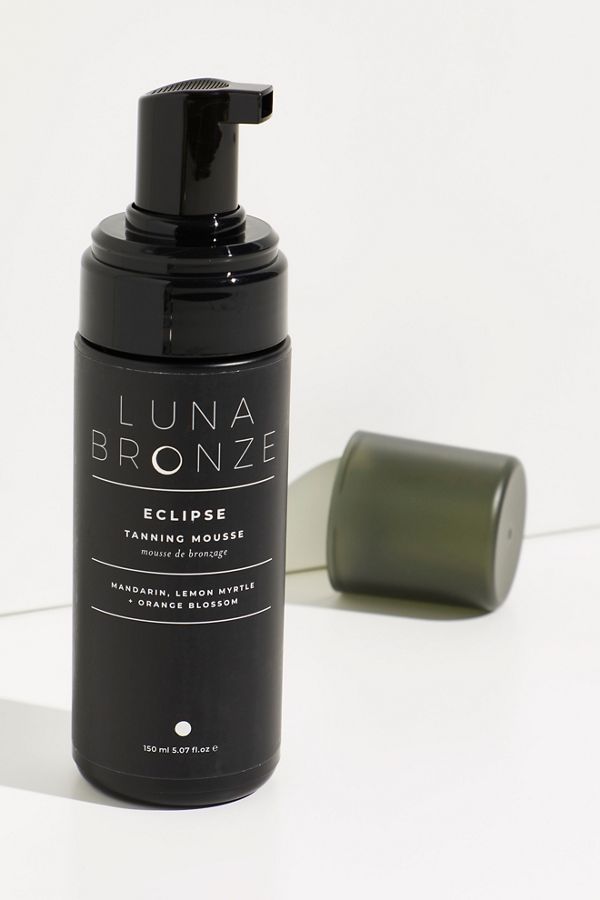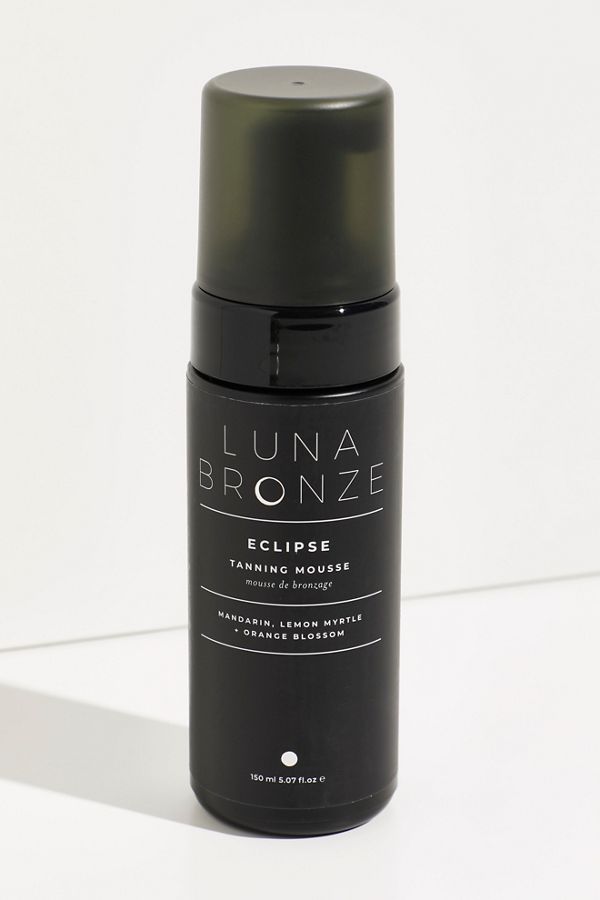 Surprisingly, the product description sounded decidedly spa-like—a far cry from the cheesy self-tanning products that populated the shelves of my high-school friends.
Lightly fragranced with mandarin, orange blossom and lemon myrtle essential oil blend.
---
Enriched with Vitamins A, B & E to help improve the texture of your skin.
The directions, meanwhile, seemed par for the course in the tanning realm, so I dove in: dry-brushing (I needed a serious post-winter slough), cleansing and exfoliating my skin. Then, I applied the mousse with a self-tanning mitt in circular, sweeping motions across my body. The mousse has a golden tone, so it's easy to discern where it's being applied. Any extra product I dabbed on my face, elbows and knees (pro tip: these areas are particularly susceptible to absorption).
After, I was prompted to let color develop over 1-6 hours (color, they promised, would continue to deepen for 24 hours), rinsing once my desired hue was achieved.
Now, full disclosure: as someone who had avoided self tanner for years, I erred on the conservative end of this estimate. After I slathered my body with the caramel-tinged mousse, I tidied my apartment, cooked dinner, and, after about two-and-a-half hours, hopped into the shower and gave myself a liberal rinse.
I looked immediately more golden and blemishes on my face were blurred. However, it wasn't until the next day that I saw the warm color that developed.
It was natural! Free of shimmer! And decidedly un-orange. A decades-old aversion to self-tanner had finally been reversed.
And just in time for summer.
What I'm Trying Next:
---
From a buildable moisturizer for a so-subtle radiance to a colorless lotion for a tan in six hours, these are the glow-giving products Luna Bronze also has on offer.