Proof that good (or, ahem, great) things come in small packages.
---
Vibrators are kind of having a moment right now. From expertly engineered wands with 10 pulsation modes to remote-controlled devices designed for partners, there have never been more choices for those in pursuit of personal pleasure.
But even though we're spoiled with seemingly endless options and we're thrilled to see female pleasure front and center (it's about time, isn't it?), some of these advanced tools can be, well, a lot.
Of course, there's a time and place for cutting-edge gadgets (see: our comprehensive guide), but sometimes you want a device that's a little more streamlined or discreet.
"
And that's what I encounter most—friends in search of a back-to-basics personal massager that ticks off the most important boxes: quiet, low profile, a small-but-mighty motor. Maybe a USB charger if we're feeling fancy.
---
Enter: Dame's just-released vibrator, Kip. Basically the answer to our (and, um, my) personal-massager pleas.
Kip is a palm-sized vibrator—clocking in at just 3.75 inches long and 1.5 inches wide—that seriously delivers on its promise for down-there stimulation (hey, I asked around). In fact, its lineup of features reads like our vibrator wishlist brought to life:
Easy-grip design!
Whisper quiet!
Five different patterns and intensities!
Dame's most powerful motor to date!
Plus, it has that USB charger we discussed. The lemon and lavender colors are a pretty pick-me-up, too.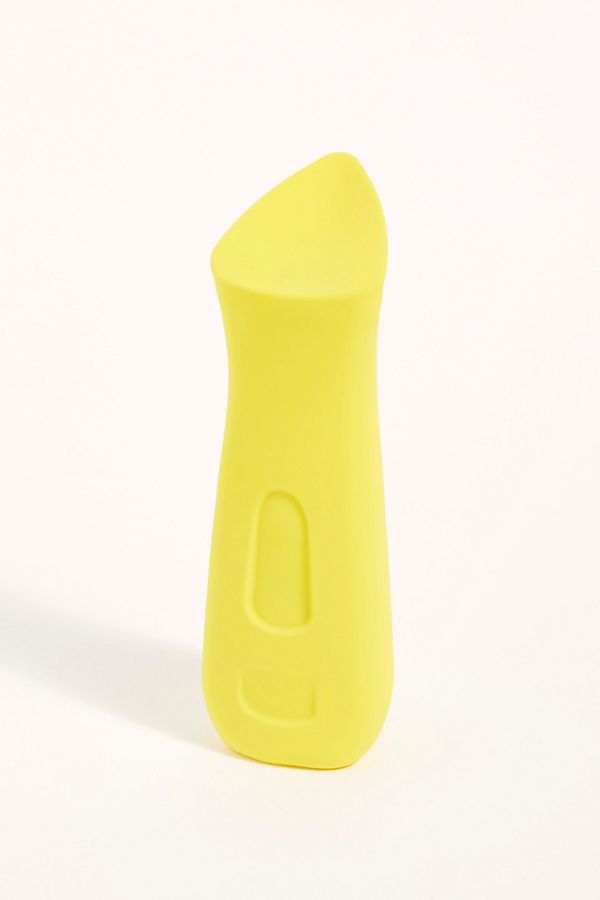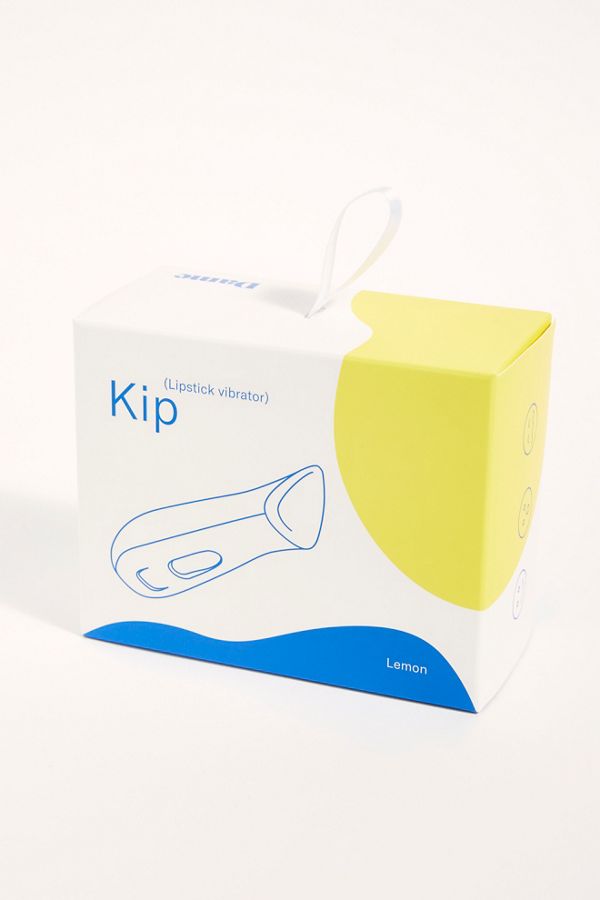 Now, if we're being honest, lots of self-love lines turn out tiny vibrators. What makes this one the favorite?
As it turns out, it's the brand's desire to get back to basics, nodding to the classic vibrators of yore and foregoing bells and whistles, that makes this vibrator so special.
"
After all, we shouldn't be surprised. The brand is helmed by two women, a credentialed sexologist and an engineer, who aimed to rethink how we approach female pleasure.
---
More than just a pint-sized powerhouse (remember: it's about the size of a lipstick tube), Kip's allure is in its deftly executed details. Made from medical-grade silicone, its angled tip is soft enough to flutter (think: gentle, but effective). Meanwhile, its cupped design delivers enveloping vibrations with pinpoint accuracy from every angle. These enhanced features create a better-together duo, providing an elevated experience your bedside table has yet to see.
The perks go on: soft, rounded edges, a bendable design, all-new pulsation patterns that minimize maneuvering and were seemingly made for women. Heck, it's even waterproof. It's an insanely impressive lineup.
Now, like we mentioned: we're not knocking the game-changing gadgets. (In fact, we consider it a miracle that you can score a head-toe-tickle totally hands-free.) But there's something to be said for improving upon the classics, perfecting designs for your best-ever pleasure. As a matter of fact, I think they have a phrase to describe it.
If it's not broke, don't fix it.
So today we celebrate Kip, the cute candy-colored device we're about to tell all our girlfriends about. Here's to keeping it simple.
There's More Where That Comes From
---
Here are a few more favorites that build upon the basics.