An ode to the unusually shaped $16 tool that's become my favorite shower staple.
---
"Is it a dry brush?"
"I think you wash dishes with it."
"Maybe it's for a dog?"
"Oh my god, it vibrates."
Huddled together, my coworkers prodded the pointy tool that sat on my desk. The candy-hued device, fastened with silicone prongs and a handheld grip, quietly hummed. Its end use eluding them. And for good reason—it does sort of resemble a dog brush.
"
Nope, it's a scalp massager," I interrupted them, a flicker of crazy in my eyes. "And I am obsessed with it."
---
The gadget, Vanity Planet's Groove Rejuvenating Scalp Massager, was something I'd integrated into my shower routine some three months earlier, having purchased it on a whim. (You know how it goes.) The one sitting before us, drumming against the desk, was the spare I'd bought. Not because it broke or faltered, but because it's just that good (and love makes you do crazy things). My coworkers, gathered around me, bore witness to its dramatic (by me) unveiling.
As any hair pro will tell you, healthy tresses start at the scalp. "Don't clog the follicle!" they preach. Not unlike the skin on your body, the scalp sheds cells which need to be routinely sloughed away, giving hair room to grow. Run-of-the-mill cleansing does an okay job at this, but a legit exfoliation—or so I was told—would do wonders. As someone with mermaid-mane aspirations, it's no surprise this detail served as the catalyst for my impulse buy.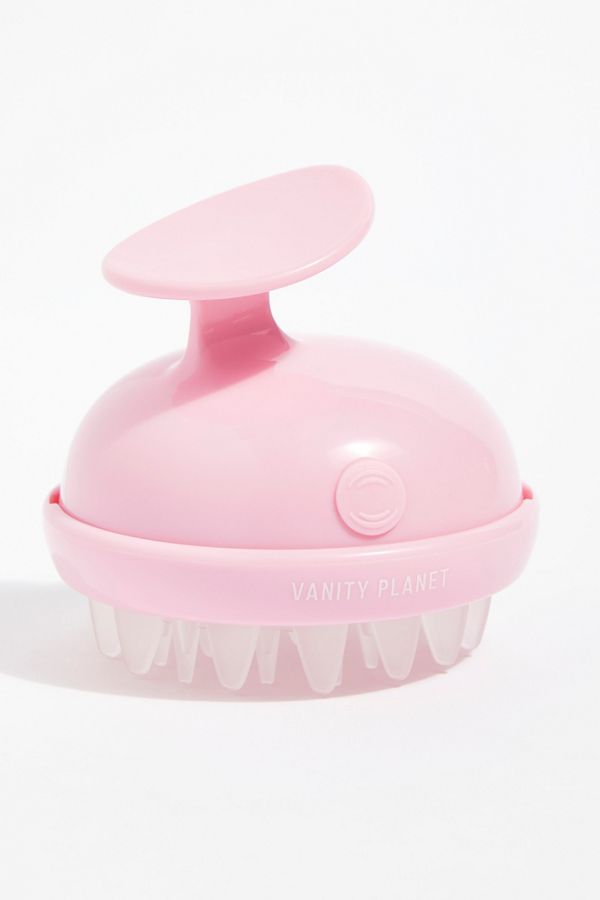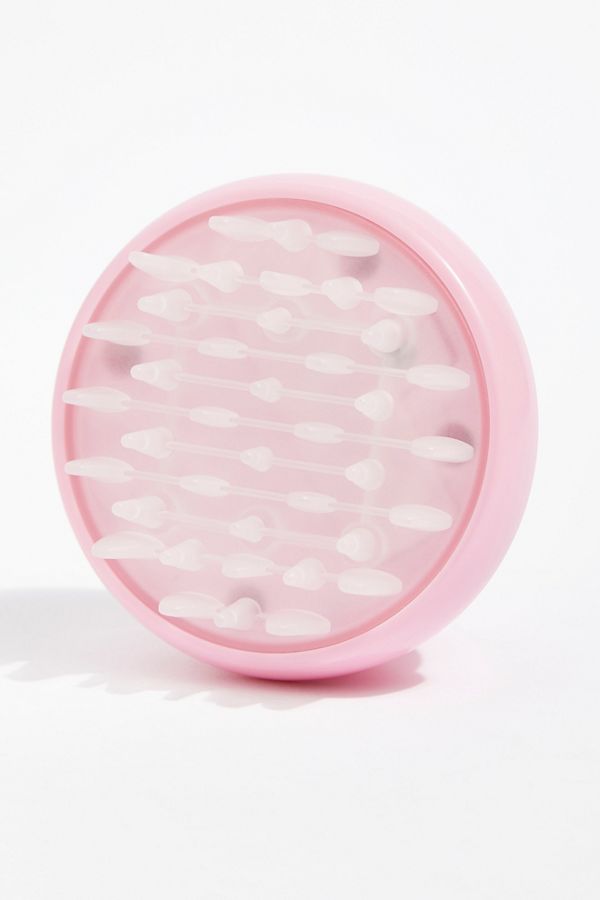 Described online as an "innovative, vibrating shampooing brush," the gadget promised to "help stimulate the scalp's blood flow to increase hair growth, distribute natural oils to boost hair luster, and help to control dandruff." As an added bonus, the tool vibrated, helping to better distribute product. I was sold.
Once at home, I couldn't wait to give my newfound gadget a whirl. To start, I double-checked that I could use the battery-operated device in the shower, and good news: it's water-resistant (but not water-proof, the brand warns) dispelling any fears I had. I applied a liberal dollop of shampoo, integrating into my hair juuust enough, before letting my scalp massager do its thing. And while we're on the topic of shampoo, I should point out that I use a killer combination: Sisters Balancing Shampoo, followed by the brand's nourishing conditioner.
OUR PICK:
Sisters Balancing Shampoo + Nourishing Conditioner
---
Free of sulfates, parabens, PEGs, chemical preservatives and chemical fragrances, this color-safe shampoo-and-conditioner combo is helmed by a duo of sisters intent on creating a good-for-you hair line that's admittedly made me a convert. Fragranced with 100% natural essential oils of sandalwood, bergamot and geranium, the dreamy scent leaves my locks aromatic while the potent, natural ingredients keep my mane manageable and super clean.
I started at the front of my head, slowly moving the brush over my scalp, taking care to spend extra time on areas where I'd noticed product buildup.
At this point, I should address the mind-blowingly therapeutic benefits of a scalp massage. Tension-melting, blood-stimulating, and, most of all, crazy-calming, the tool mimics the effects of an honest-to-god hair salon massage (believe me: I've booked blowouts just for that). This perk alone was enough to make the tool part of my regular shower regimen. However, once my shampoo was sufficiently distributed and my scalp scrubbed, I rinsed my hair, revealing the ultra-clean effects typically reserved for the hands of a pro.
"
The positive results continued after my air dry, too: a voluminous, shinier, more manageable mane looked back at me in the mirror.
---
Fast forward to today and I've used my scalp massager every shower since. The outcome wasn't a one-off either—I've yielded luxe locks every time—and I'll swear up and down that my hair has grown faster, too.
So what does one do when they finally encounter that holy grail product? One they can't imagine living without? Well, they publicly sing its praises, of course.
And, ahem, buy an extra. Just in case.